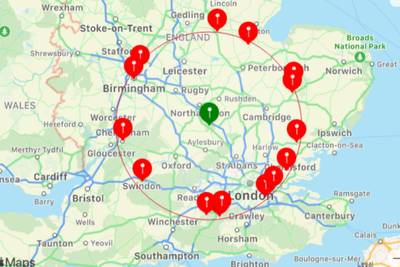 Solar Partner started installing solar in 2010, and has installed hundreds of residential and commercial systems large and small.
Solar Partner installs solar panels and battery storage technologies within a radius of 50 miles from Milton Keynes. Including but not limited to Buckingham, Oxford, Bedford, Northampton, Leighton Buzzard, Cambridge, Bicester, Aylesbury, Dunstable, Banbury, Luton, Wellingborough, Ampthill.
Solar Partner also maintains, repairs, services, updates, inspects, fault finding, checks, cleans, all solar PV and battery systems. We are dedicated experts in this industry.
Maintenance is important to ensure the correct operation of your solar PV / panel and battery storage system.
Solar Partner is proud to be members of MCS, NAPIT, RECC & QMP.
Choosing the right company to install your solar panels and battery storage is very important. The manufacturers of the solar panels and batteries work in laboratories and factories to create the perfect product for you. So you need a company that has the experience and care to fit the products to the same high standard. Solar Partner has the care and experience to do this for you. Call us to find out on 07919 686 076.
We have spoken to some of our past customers that we installed back in 2011 to see how their systems have performed during the last 9 years or so! See our Testimonials page and a customer's comment below -
Hi Tony
We have been delighted with the solar panels – one of the best investments we ever made. It's lovely getting money coming in and our electricity costs have gone down. I clean the panels at least once a year and they have continued to be very efficient.
We were very lucky to get in on the deal when we did and we could not have chosen a better company to set us up! We will be happy to go with whichever inverter you think suitable and we appreciate the cost may be higher than the estimate - it will quickly pay for itself!
All best wishes Tom